Defending Peasants' Rights – Newsletter n°3
Victory for Peasants' Rights!
The United Nations Human Rights Council votes in favor of creating a Working Group on UNDROP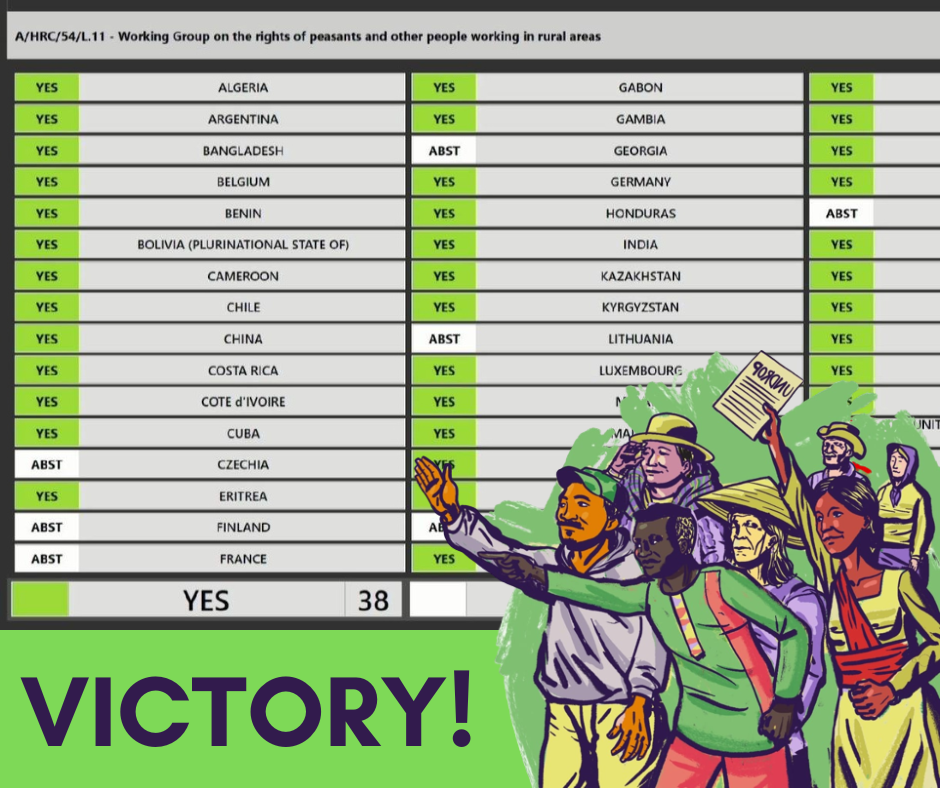 On October 12th, the United Nations Human Rights Council voted, with a very wide majority, for the creation of a Working Group dedicated to the UN Declaration on the rights of peasants and other people working in rural areas. This Working Group will be composed of five experts, with balanced geographical representation. These experts role will be to monitor the effective implementation of UNDROP. It is a momentous decision from the Human Rights Council, strengthening the UNDROP at the international level. This special procedure was a demand of La Via Campesina and its allies, it's a victory for them and peasants' rights that we all celebrate!
We have published on Defending Peasants' Rights La Via Campesina's full statement on this historic victory HERE and to know more about this Special procedure, you can read HERE an advocacy note about it.
---
New training videos on our Youtube channel!
La Via Campesina and CETIM have created together a training course on UNDROP. All the training materials are now available on our website and Youtube channel! We have gathered all the materials for three learning sessions : History, Key Rights and Implementation. For these three sessions we asked peasants leaders and allies to make brief videos explaining a subject and giving concrete examples, you can find all those videos on our Youtube channel: @DefendingPeasantsRights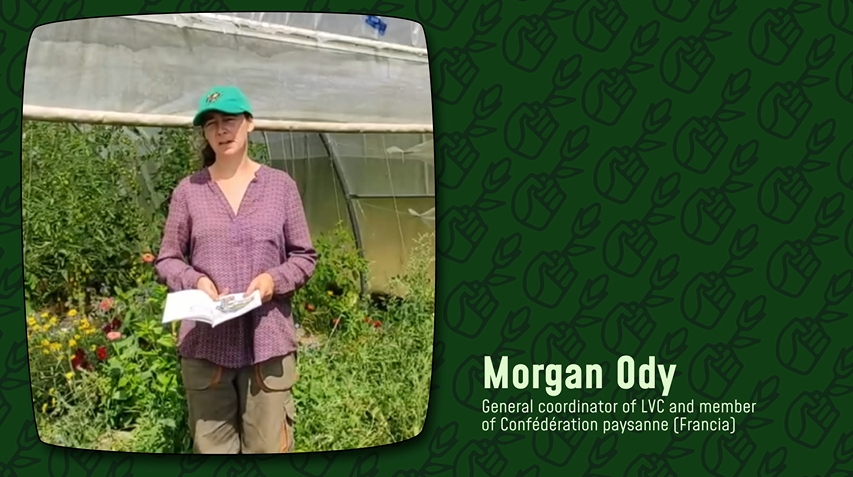 ---
Poster of the UNDROP
In support of UNDROP, FIAN Belgium has created a poster with the titles of each rights of the Declaration. This work of art presenting UNDROP was made by artist Murielle Lô. The QR code on the bottom of the poster is a link to our website. It is a beautiful tool to raise awareness on peasants' rights, don't hesitate to download it and circulate it as widely as possible!
You can find the poster in multiple formats (png, pdf, eps) HERE.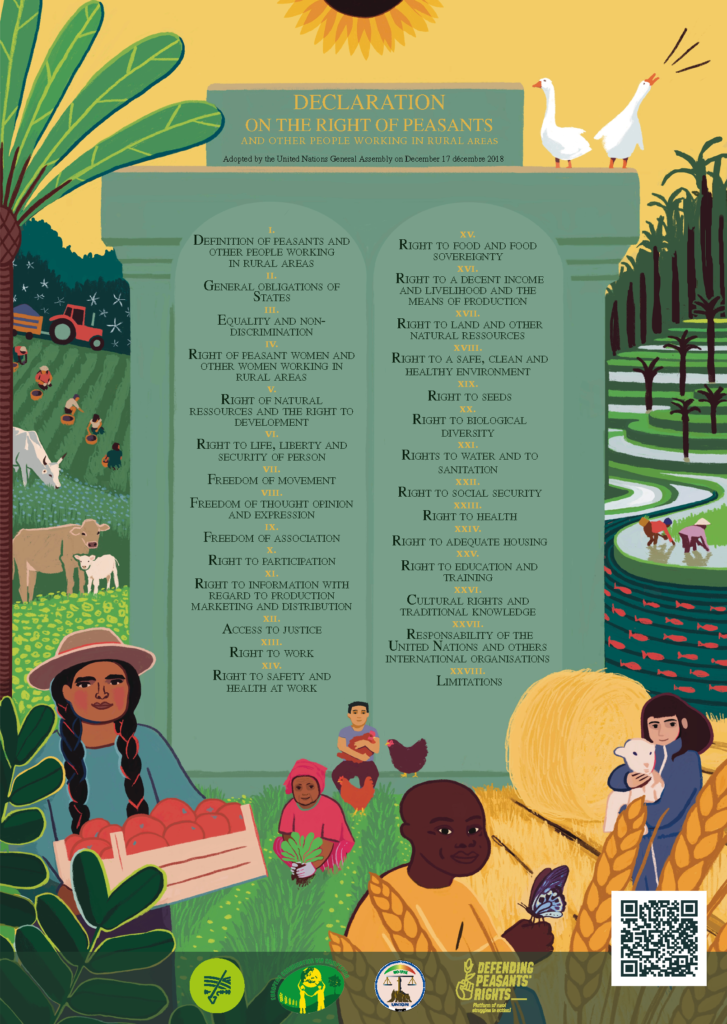 ---
The Right to Seeds in the spotlight

These past few months we published several content related to the right to seeds.We published an archive from before the adoption of UNDROP: an interview of Guy Kastler, a french peasant. In this video, he explains why a right to seeds has to be recognized in UNDROP, his explaination are still extremely relevant today.
We also published from Christophe Golay of the Geneva Academy, a Research Brief: The Right to Seeds in Africa. This research focus on the implementation of the right to seeds on the specific context of Africa. It joins the already published Research Brief on The Right to Seeds in Europe.
---
Don't miss any of our news!
Subscribe to our Newsletter
Follow us on social media